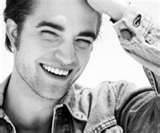 "I skip the girl with the reddish hair, being careful not to tread on any tulips as I do. I look into her eyes, and see her eyes are smiling. I know then it's a true smile- you can't fake an eye-smile."
Dan is a rather old boy born into a Tudor background. His father was a very rich Tudor landowner and his son would often go and trade the finest things for money. His father thought that money was a game and that money could buy everything, and this was what Dan was brought up to believe. As a young child he ate only the finest meats- he was already much of a fussy eater, and before his transformation he was already growing to like the taste of steak.
He would often eat a lot, being rather a greedy child, but his high motabilism always seemed to save him from going obese. But when Henry VIII reigned, he found himself much better suited to the life of a Protestant, and obeying the King's rules- keeping himself safe.
When the religion changed again, when he was eighteen, he was sticking to his guns, and not hiding away, He was miraculously fast and could see a few hours into the future. He was turned into a vampire when he fell mortally ill, by his father, who had been turned by his father, and so on. It had all been a plan.
Immortal life suited Dan, as he appears to be the 18-year-old he was in his youth. He could say he was anyone, and he had been turned just at the right age to drink in the modern era. He would often get drunk with his mate David, and return home at a very late hour- and found himself liking it very much.
In the 1660s, the Great Fire struck his home in London, but he moved further down the country, along with his family. It was not as big as his original home, but it was quieter. However, this was a sort of problem. He would stand out- as the crowds of London made this impossible- and a few of his own kind lived there- including Lara, a sable-black haired girl. One thing about Lara troubled David- her dark scarlet eyes. His eyes were gold, as he preferred animal blood- to keep others safe.
He would stay in England during the Victorian era- and he would not need to go to school. He was one of the richer ones, one of the lucky ones that had money, and tended not to work. He much preferred the modern era when it came.
He has just met Sera, who he is heads over heels in love with.
Ad blocker interference detected!
Wikia is a free-to-use site that makes money from advertising. We have a modified experience for viewers using ad blockers

Wikia is not accessible if you've made further modifications. Remove the custom ad blocker rule(s) and the page will load as expected.