This Character belongs to
Lilly
Page Last Updated: 1st November 2012



Full Name
Darkaria Makalia

---

Pronunciation
Dar-car-ee-ah Mah-kah-lee-ah

---

Meaning
None, was coined by her parents

---

Born
Unknown

---

Current Age
Immortal, so must be very old, looks 19. Actual age unknown.

---

Gender
Female

---

Species
Unknown

---

Status
Alive

---

Nationality
Unknown

---

Native Language
English (probably)

---

Accent
None

---

Languages Spoken
English,Latin,Spanish,Italian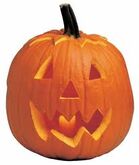 Darkaria, as far as we can track, was never born. There isn't a Makalia family on record. Then where did Darkaria herself surface? Did she ever surface, or was she just there since the beginning of time. Nobody knows. But, of course there are suspicions. One of them is that her mother is Nyx. Another one is she just appeared, at a time that nobody alive remembers. But, all we know of her was found in her diary, buried in the ground in the Misted Hollow. It took a few trained warlocks to get through the protection Darkaria herself had put on the diary. There were red splotches on the pages here and there, and there was a bookmark made of bone. Scary, isn't it? All the evidence inside suggests that that is so.
The evidence we have gathered suggests that she did have parents, but the diary left no hint of who they were. What the evidence does indicate is that she had (or has) a twin sister, Jade, whose allegiance and whereabouts are unknown. WIP
Hometown
The Misted Hollow, The Middle of Nowhere

---

Type of Childhood
Complicated

---

Most Important Childhood Event
Learning her Arts

---

Religious Views
None

---

Earliest Memory
Being created

---

Firsts
Kiss = Hasn't had one


Sex = Hasn't had one
Love = Hasn't had one

Mother
Unknown, possibly none

---

Father
Unknown, possibly none

---

Siblings
Jade Makalia

---
Template:Darkaria Relationships



Eye Colour
Varies, often black

---

Hair Colour
Varies, generally black

---

Height
5'4

---

Weight
Weightless

---

Ethnicity
Unknown

---

Handedness
Right

---

Shoe Size
7 1/2

---

Blood Type
Unknown

---

Voice
Varies, generally hypnotic and high

---

Eye Sight
20/20

---

Health Status
Healthy

---

Abilities
Good fighter

---

Clothing Style
Varies

---

Distinguishing Marks
Er...several, generally the eyes. Or the voice. Or...aw,oh well.

---

Body Style
Athletic

Other Images of Darkaria
Relationship Status
SINGLE (not surprised)

---

Nicknames
Shadow, Shady

---

Current Location
Unknown


---

Pets
Cat - a black cat

---

Likes
Spiders, darkness


Sex

---

Dislikes
Angels

---

Fears/Phobias
Nothing

---

Hobbies

---

Motto
"Darkness is the world's light."

---

Things She Won't Do
Help/Serve another

---

Person They Secretly Admire
Nobody

---

Most Influenced By
Herself

---

Moral Compass
Who knows

---

Most Important Person Before Camp
Herself

---

Most Important Person Now
Herself

---

Immediate Goals
Rule the witch clans

---

Long Term Goals
Take over the world

---

Reacts to a Crisis?
Screams and tries to kill/strangle anyone near enough

---

Face Their Problems?
A) Kill the cause b)Fight the cause

---

Reacts to Change
Well

---

Alignment
True Evil
Her cat named "Cat"
Skills
See Strengths

---

Weapon of Choice
Varies

---

Quests Led
0

---

Quests Been On
1
Darkaria has the ability to bring an inanimate/dead object to life; if it disobeys her will it dies.
Darkaria is very skilled at charmwork and other magical arts; she can craft a wand and other magical objects with ease.
Darkaria has the ability to turn into everyone's worst nightmare-this will not work if there is more than one person in the room.
Darkaria is a practiced archer and is very good with a bow and arrow.
Darkaria can possess someone/something and force them to do her will using her hypnotic voice.
Darkaria is a proficient creator and is especially good at creation.
Darkaria can play her "Nightmare Tune" which makes people have nightmares; this can take weeks to wear off.
She can call all the creatures of the night to her command.
Darkaria can perpetuate an aura of discord which breaks the minds of everyone nearby, making them go into an enraged state and attack anyone nearby.
---
Ad blocker interference detected!
Wikia is a free-to-use site that makes money from advertising. We have a modified experience for viewers using ad blockers

Wikia is not accessible if you've made further modifications. Remove the custom ad blocker rule(s) and the page will load as expected.