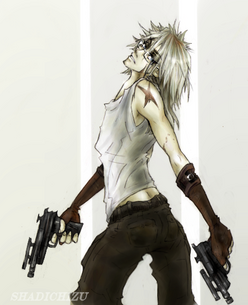 Dragovich is on of jill top generals and will give his life to the vampire party but he has seen jill turning the vampires into nothing but creatures of war and hate instead of creatures of the art's and great riches.
origins: Russia
sex:male
age:106
hair color:white
eye color: red
attitude: loyal to jill but believes she is starting to go mad with power and should be removed from power
meeting silent
Edit
when drag went to report to jill about his gas that can kill space marines he meet silent and was in love with her he showed this love to her after he saved her life and helped zoe and caten escape from their prison.
Current status: MIA
Ad blocker interference detected!
Wikia is a free-to-use site that makes money from advertising. We have a modified experience for viewers using ad blockers

Wikia is not accessible if you've made further modifications. Remove the custom ad blocker rule(s) and the page will load as expected.