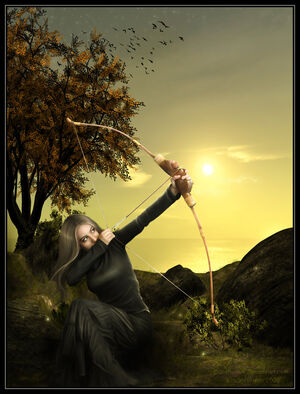 Elaine Victora Storm is a Hunter.
Personality
Edit
Elaine is brave. She aims high and always has her might set on something. There is no arguing with her.
Apperance
Edit
Strengths
Edit
Weaknessess
Edit
Elaine only fear is spiders.
Elaine will use any weapon that she can find but she prefers the Bow & Arrow.
Word Bubble
Edit
Ad blocker interference detected!
Wikia is a free-to-use site that makes money from advertising. We have a modified experience for viewers using ad blockers

Wikia is not accessible if you've made further modifications. Remove the custom ad blocker rule(s) and the page will load as expected.