life of the queen
Edit
ellinora was the queen of all creatures and her city utopia. ellinora also has a sister ellianna queen of creatures too but of evil.ellinora was very powerful and didnt have any seals. she had a husband and a child. the evil spred through to the utopia so ellinora casted a barrier over the whole city . it was like the black plague and her army could barely fight it off. over the centries the evil grew stronger and so did her sister. the evil was already in the city utopia and it, the evil, was in a witch that owns a shop and ellinora went into that shop for a present to her husband. ellinora chose a necklece that was shaped as a bat with a bloodstone in the middle. that shop was filled with evil and so that necklace was filled with alot of evil becuase who she was and who she was giving it to. after she gave that necklace to him and he put it on that evil filled him. one century went by before the shadow realm was tainted and her husband kill her. that next day shadows were tainted and ellinora fighting her husband and in that split second her husband stabed her with her own weapon and she was dying because of that and before her last breathe she made a spell that let her soul be reborn again and again. then she seal the shadow realm so they wont harm the new world she was going to recreate. in one last burst of her powers the world changed into many worlds.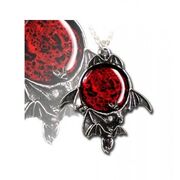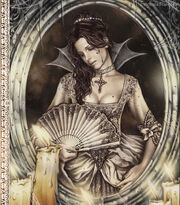 Ad blocker interference detected!
Wikia is a free-to-use site that makes money from advertising. We have a modified experience for viewers using ad blockers

Wikia is not accessible if you've made further modifications. Remove the custom ad blocker rule(s) and the page will load as expected.