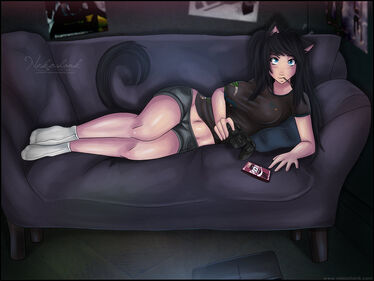 Hope is the daugther of Stacker and Jill. She is the heir to the empire much like her brother but is a bit over confident about her self. She killed her mother Jill the vampire queen  and changed the Empire to a Republic.
Life choice: she is bi
Relastionship status: dating mira 
sex: female
Race: neko/vampire
age:17 
Ad blocker interference detected!
Wikia is a free-to-use site that makes money from advertising. We have a modified experience for viewers using ad blockers

Wikia is not accessible if you've made further modifications. Remove the custom ad blocker rule(s) and the page will load as expected.