Penny is engage to Tina.
Penny -Poison Ivy, ,Ivy, Elena, Doctor Idle.
- "Love is Antidote, But Hatred is Poison, But the heart is made of Ivy, Broken heart is like Rose...I'm Serious.
 – I love the Cats, and Wolves (talk) 18:52, September 24, 2012 (UTC)

Hello.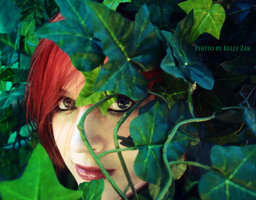 Appeareance
Edit
Red hair and green eyes
Personality
Edit
WIPS
Relationship
Edit
Haliey Quinzy-
Sara Kart-
Kelly Quinzy-
Love=Tina
Kiss=Tina
Sex=None
She Likes Poetries
She Collects Poetries
She write her own Poetries
She Likes Arts
She
Ad blocker interference detected!
Wikia is a free-to-use site that makes money from advertising. We have a modified experience for viewers using ad blockers

Wikia is not accessible if you've made further modifications. Remove the custom ad blocker rule(s) and the page will load as expected.