♯Viola♬
♪♫♩♬♭♮♯♪♫♩♬♭♮♯♪♫♩♬♭♮♯♪♫♩♬♭♮♯♪♫♩♬♭♮♯♪♫♩♬♭♮♯
Music, love and comunication Nymph
The Rebel Musician
Creation of Derek and River
(This Character Belongs to River)

Page Created: 18 October 2012
Template:Viola



Full Name
Viola

---

Pronunciation
Vy-o-la

---

Meaning
An instrument in the Violin Family

---

Created
A few weeks ago, by River and Derek's love

---

Current Age
Immortal, looks about 19

---

Gender
Female ♀

---

Species
Music, Communications and Love nymph

---

Sexuality
Bisexual, leaning towards men

---

Status
Alive, single

---

Nationality
British

---

Native Language
English

---

Languages Spoken
All languages, due to her being a communications nymph, even non spoken ones like sign lanugage
Two years went by, and River missed Derek. She was convinced he was dead, and was considering suicide. About a week after, she woke up in the night, and found people robbing. She tried to stop them, but they got her hand stuck in a statue's grasp, so she couldn't attack. They left, and Derek came through the door. He told her what had happened, that he had invented the time machine, e.t.c
She broke her wrist to escape, giving him false hope it's possible to change the future. After storming out of the house after he wasted regeneration energy, she came back in and hugged him tight. The next day, the found a 19 year old girl in the living room, and knew that she was a nymph created from their relationship. The next day, they found another one, the same age. This one was Narcissa, and she was bored. The last sister, Clove, was created the day after Narcissa.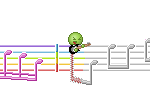 Eye Color
Blue

---

Hair Color
Blonde

---

Height
5'11

---

Weight
125 lbs

---

Ethnicity
European

---

Handedness
Right

---

Shoe Size
8 1/2

---

Blood Type

---

Voice

---

Eye Sight
18/20

---

Health Status
Healthy

---

Abilities
Singing
Speaking every language
Runs fast

---

Clothing Style
Casual
Jeans
T-shirts

---

Distinguishing Marks

---

Body Style
Unsure

For more pictures, click here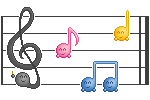 Relationship Status
Single, interested in a guy she met

---

Nicknames
Sissy
Violin
Dovey

---

Sign
Libra ♎
Meaning of Sign
Element = Air


Ruling Planet = Venus
Symbol = Scales
Birth Stone = Sapphire, Jade

---

Current Location
The Song-Wade home

---

Pets
The family cat, Misa, and hamster called Goldfish, and the family dog, Dino

---

Likes
Music
Writing
Time Travel
Her friends, family and Watson

---

Dislikes
Clove
Death
Bad people

---

Fears/Phobias
Anyone she cares about dying

---

Hobbies
Singing
Playing all instruments
Time Traveling

---

Motto

---

Things She Won't Do

---

Person They Secretly Admire
River Song

---

Most Influenced By
Derek Wade

---

Moral Compass
North, most of the time

---

Most Important Person Before Current Times
None

---

Most Important Person Now
None

---

Immediate Goals
Get to know Watson better

---

Long Term Goals
Become a famous musician

---

Reacts to a Crisis?
Well

---

Face Their Problems?
Tries to solve it quickly as possible

---

Reacts to Change
Depends on what's changed

---

Alignment
True Good
I love music. I tend to be very passionate and very creative. Sometimes I can get too caught up in the moment. I'm very feisty, and I always stick up for myself. I can fly dad's time machine really well, and I'm also incredibly smart.
They can curse others to sing everything, that can take days or even weeks to wear off (depending on strength and number of people in the spell), the longer it lasts the more energy it drains
Their music can calm those around them for a short time
They can sustain a high pitch with their voice, that is so loud it will temporarily stun anyone around them, its effects are temporary and it effects everyone around them, friend or foe. They can also do this with a musical instrument as well.
They can infuse magic into their song and 'charm-sing' another into doing their will or revealing a secret to them; the person will remain under the control of the charm-sing for a few minutes or until control is relinquished
They have such a beautiful voice, that when they sing, people can't help but listen, this can often distract enemies while in battle
They can play any musical instrument, even if they have never seen it before
They have pitch perfect singing voices
They can speak, write, and communicate in any language, even languages that have never been heard before, sign language, lip-reading, illegible words, secret codes and backwards speech
They can empathize with people and animals, sensing their emotions, needs and wants
They have an empathetic connection with nature, allowing them to sense any disturbance within the immediate area
They are able to read a person's body language and anticipate an opponent's movements, it is not always accurate
They are gifted with intense speed, making them nearly twice as fast as they normally would be, though they cannot fly, they can hover/glide (aids in delivering messages)
They can cause anyone of the opposite gender to be, at least slightly, attracted to them; they also attract people of the same gender that consider themselves gay or lesbian.
They have a minor ability to sway a person's feelings, causing them to feel a slight amount of love for another person; the final choice to act on the love is, however, out of their control.
They can alter their appearance for short periods of time, the more they do to alter their appearance, and the longer they maintain the appearance, the more energy it drains.

Without music, life would be a mistake.
Music in the soul can be heard by the universe.
Music is a moral law. It gives soul to the universe, wings to the mind, flight to the imagination, and charm and gaiety to life and to everything.
A different language is a different vision of life.
The limits of my language is the limit of my world.
If you love something let it go. If it comes back, it's yours. If it doesn't, it never was.
No one is scared of heights. They are scared of falling. No one is scared of swimming. They are scared of drowning. No one is scared of love. They are scared of rejection.

More Info About Viola
Vices
Sex, although not always

---

Bad Habits

---

Sleeping Habits
Has to have something or someone next to her

---

Quirks
Attitude

---

Personality

---

Social Skills
Outgoing

---

Mannerisms
WIP

---

Peculiarities
WIP
One Word to Describe
Awesome

---

Best Physical Trait
Lips

---

Worst Physical Trait
Eyes

---

Things to Change About Self
Be less bossy

---

Mental State
Good

---

Mental/Emotional Disorders
None

---

Emotional Stability
Stable
Colour
All colours

---

Music
Anything

---

Food

---

Animal
Songbirds
Wolves

---

Book
Greatest Fear
Becoming mute

---

Most at Ease When?
With her friends and family

---

Priorities

---

Past Failures

---

Biggest Accomplishment
Being created

---

Darkest Secret
None

---

Secret Known by Anyone?

---

Personal Tragedy
None

---

One Wish
To know George more

---

Character Flaw
Sometimes too bossy
Relationships With Others
Ever Cheated?
No

---

Relates to Others?
WIP

---

Perceived by Strangers
WIP

---

Perceived by Lover
WIP

---

Perceived by Friends
WIP

---

Perceived by Family
WIP

---

First Impression
WIP

---

Family/Friends Like Most?
WIP

---

Family/Friends Like Least
WIP
| | | |
| --- | --- | --- |
| Name | Relation | Feelings |
| Calliope & the Muses | My Creators | I am inspired by them |
| Terran Wheeler | Boyfriend | He's the greatest |
Ad blocker interference detected!
Wikia is a free-to-use site that makes money from advertising. We have a modified experience for viewers using ad blockers

Wikia is not accessible if you've made further modifications. Remove the custom ad blocker rule(s) and the page will load as expected.